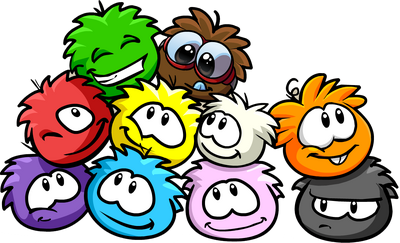 ---
squeak: Hello
squeak: Yes
squeak: No
squeak: Maybe
squeak: Never
squeak: Yum
squeak: Yuck
squeak: Good-Bye
---
---
squeak: 1
squeak squeak: 2
squeak squeak squeak: 3
squeak squeak squeak squeak: 4
squeak squeak squeak squeak squeak: 5
squeak squeak squeak squeak squeak squeak: 6
squeak squeak squeak squeak squeak squeak squeak: 7
squeak squeak squeak squeak squeak squeak squeak squeak: 8
squeak squeak squeak squeak squeak squeak squeak squeak squeak: 9
squeak squeak squeak squeak squeak squeak squeak squeak squeak squeak: 10
---
---
squeak: Red
squeak: Orange
squeak: Yellow
squeak: Green
squeak: Blue
squeak: Purple
squeak: Pink
squeak: Black
squeak: White
squeak: Peach
squeak: Lavender
squeak: Lime
squeak: Aqua
squeak: Maroon
squeak: Gray
squeak: Brown
---
---
squeak: LOL
squeak: Welcome back
squeak: Bazinga
squeak: YOLO
squeak: Bona Fide
squeak: I like
squeak squeak: I don't like
---
Foods and Beverages
Edit
---
squeak: Cheese
squeak: Coffee
Squeak: Cookies
squeak: Pie
squeak: Cake
squeak: Doughnut
squeak: Butter
squeak: O' Berry
squeak: Pizza
squeak: Hot Sauce
squeak: Peanut
squeak: Fishdog
squeak: Fishburger
squeak: Dragon Fruit
squeak: Broccoli
squeak: Snow Cones
---
---
squeak: Puffle
squeak: Penguin
squeak: Duck
squeak: Bear
squeak: Fish
squeak: Polar Bear
squeak: Mullet
squeak: Fluffy
---
Difficult
Edit
---
squeak: Shuddup Gary
squeak: AFK
squeak: Rookie, ADL's Pie is not for you
squeak: Rookie, get off of Puffle's toilet
squeak: But I don't want to
squeak: And that is how I met your mother
squeak: It was a dark and stormy night... All the Happy Herbert's were singing... And a penguin named Billybob walked outside and BOOM! Spike Hike broke into his castle and took his place as king. The end!
squeak: Who wants to help me assassinate Rocky and Cece?
SQUEAK SQUEAK SQUEAK!!!: AHH!!! THE APOCALYPSE IS COMING!!! HIDE YOUR KIDS!!! HIDE YOUR PUFF BALLS!!! HIDE YOUR OWNERS!!!
---
Ad blocker interference detected!
Wikia is a free-to-use site that makes money from advertising. We have a modified experience for viewers using ad blockers

Wikia is not accessible if you've made further modifications. Remove the custom ad blocker rule(s) and the page will load as expected.