The wiki is dedicated to the PSA, Club Penguin's most secret agency.
The wiki is dedicated to the PSA, Club Penguin's most secret agency.
Welcome to Pixie's Secret Agency!
Welcome to the Pixie's Secret Agency (PSA) Wiki, founded by PixieLil on June 29, 2013. This is a secret wiki, so please do not tell anyone about it without Pixie's permission.

There are currently 422 articles and 7,598,006 users on this wiki.

This is a fanon wiki, which means we are not associated with Club Penguin or Disney. This is simply user's ideas and creations.

ALL PHOTOS ON THIS WIKI THAT HAVE TO DO WITH CLUB PENGUIN ARE COPYRIGHTED. WE DO NOT OWN THEM BUT SECTION 107 OF THE U.S. COPYRIGHT LAW STATES THAT WE ARE USING THEM LEGALLY.
Weekly Agent Survey
Wanted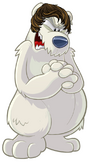 Happy Herbert is a homosexual polar bear with a passion for JB, who annoys the PSA on various occasions.
Visit the Coffee Break Room
Enter
Current Events
Current

Have an event planned? Feature it here! seriously. .. this section has been empty for months...

_____________________________________________________________________

Upcoming
Featured Image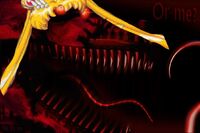 Did you know...
Did you know that...
They're taking the hobbits to Isengard?
Gary is currently working on an invention that will make this year's Halloween party 99% more epic?
It's never too early to start thinking about Halloween?
Coffee is love, coffee is life?
The last 3 facts were brought to you by Gary?
Someone stole Gracie's sweet roll?
garlic bread cures all diseases?
This section should really be updated more often?
108pxembed/1UK4kD-KnEY1