This wiki is dead af, why are you still here? Join our discord,it's much less dead.
Warning
This wiki contains language, inappropriate humor, randomness so randomly random that it's scary, and we do not recommend this wiki for children/pookies. But y'know i'm not your mother, soo.
Welcome to Pixie's Secret Agency!
Welcome to the Pixie's Secret Agency (PSA) Wiki, founded by PixieLil on June 29, 2013, with 470 articles, This is a secret wiki, so please do not tell anyone about it without Pixie's permission.

This is a fanon wiki, which means we are not associated with Club Penguin or Disney. This is simply user's ideas and creations.

ALL PHOTOS ON THIS WIKI THAT HAVE TO DO WITH CLUB PENGUIN ARE COPYRIGHTED. WE DO NOT OWN THEM BUT SECTION 107 OF THE U.S. COPYRIGHT LAW STATES THAT WE ARE USING THEM LEGALLY.
Weekly Bi-MonthlyYearly Agent Survey
Featured Page
Gary the Gadget Guy Gary was Pixie's husbando long long ago. She has better taste now and has moved on to obsessing over elves.
Recent Activity
Moving accounts
comment by EmmyAmelia2011 5 days ago

| | |
| --- | --- |
| Comment: | I was able to find it, but I can't sign into it and I don't know the recovery email for it. |

Moving accounts
comment by SnickersDoge 6 days ago

| | |
| --- | --- |
| Comment: | (super late reply) could you not figure the email attached to your account? |

User blog:Amanda47/Moving accounts
posted by Amanda47

| | |
| --- | --- |
| New blog: | I've made a new account, EmmyAmelia2011, because I've forgotten the password to this account and so I can't sign into it on my other devices. |
| Summary: | Blog post created or updated. |
| Added category: | Blog posts |
Visit the breakroom
Current Events
Current

The 5th anniversary of this hellsite


Have an event planned? Host it elsewhere.

_________


Upcoming

The end of the world probably.

International Day Of Dead Wiki Remembrance
Featured Image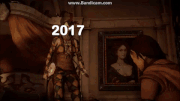 Did you know...
Did you know that...
To Do List
Things that should really be done
Now Playing
Kamelot -Phantom Divine

The youtube player is dead. AGAIN. Click Here!