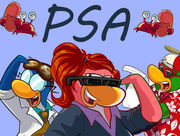 Agent this is urgent! The
RPF
is at
the Pizza Parlor
, they say they're going to burn it down if the manager doesn't give them money.
Your orders: 1-Go to the Pizza Parlor. 2-Stop the RPF.
Sign here before you start
Edit
LETS DO THIS THAAAANNGGG!! WOOOOOOO! --

20:38, February 16, 2014 (UTC)
Supermariobro

(talk)

20:53, March 12, 2014 (UTC)
--Cosy Smith (talk) 03:49, April 7, 2014 (UTC) I did it
Lalie (talk) 01:10, April 27, 2014 ( UTC ) Done!
I like pie, it's so fly!

Dashie12345

Talk to me! 18:07, May 25, 2014 (UTC)
LETS DO THIS THING - the great zbornax
I'm ready!- EpicNugget
Nuggets Everything is Awesome!!!!! (talk) 21:58, July 16, 2014 (UTC) 

Hatsune Miku was here

Meh talk page

12:54, July 17, 2014 (UTC)
Clovergirl/Darkhearted-Returns
-Fire86743
~Moonstream the Warrior Cat~Lets Do This Thing!~
Ssss...BOOM (talk) 23:15, July 27, 2014 (UTC)Minecraft Creeper
EP :I am Ready --Electric Plants (talk) 00:11, August 17, 2014 (UTC)
BlossomToongal (talk) 23:02, August 22, 2014 (UTC)
тαcσ ¸.•*´¨`*•.¸ ι Ɩιкє вιg вσσкѕ αηɗ ι cαηησт Ɩιє. (talk) 15:02, August 27, 2014 (UTC)
Peter879- The Saviour is here! 9:04 Febuary 14, 2015 (UTC)
Derpy Hooves' Apprentice
--Amanda Zoe (talk) 03:11, December 7, 2015 (UTC)
TechnologyPookie :3
'Cuz the welcome message said so. --Mrdave921 (wall · contribs · random page) 15:59, July 9, 2016 (UTC)
Ad blocker interference detected!
Wikia is a free-to-use site that makes money from advertising. We have a modified experience for viewers using ad blockers

Wikia is not accessible if you've made further modifications. Remove the custom ad blocker rule(s) and the page will load as expected.